I know why I am not losing any weight [remember pre-weight-loss Nicole Richie?]:
I am too broke to pay the gym subscription fees, so, I am not working out.
I sit at a desk from 9-5
My eating patterns have been far from healthy lately.
i.e. I am not making any effort!! And since today is the 15th (has the significance of being halfway through the month) I am going to make a resolution of eating healthy. I have a huge err..
bottom
(not me)and I am very aware of that, but it's no harm looking like
that
, is it? I appreciate my curves, so no Nicole Richie for me, plus I am also heavy in that..
upper department
.
I have a 50-something year old co-worker, this morning, she was telling me about how her mother and her friends would go to the beach(during the summer) in their puffy skirts and dresses and stockings. And how they used to measure their waists and the one with the tiniest would be boastful. Waists and not thighs! I would have been hot by their standards back then; smallish waist, huge thighs and breasts. Also, no one was ever overweight. The streets were safe to walk and everyone almost walked everywhere. I refuse to go by today's beauty standards, I would rather embrace my curves a la
Betty Grable and Marilyn Monroe
(this links to an amazing article)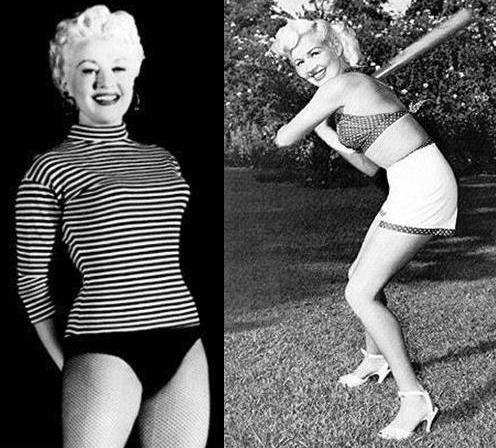 here
Speaking of women, I was watching Oprah the other day and it was the YFZ Ranch episode..I love their hair(does that make me weird?) and the girls were so innocent it made me feel like a witch.. sort of. I loved Olive.

Any thoughts?